This year's Nobel Prize in the category of political fiction goes to ... drum roll ... the
Washington Post
. Looks like the
WaPo
needs to find some different anonymous sources, or at least some evidence than can be verified. The old sources and claims haven't worked out so well. Jeff Bezos' penchant for entrepreneurial creativity has taken his staff's journalism to a new level. You can read about it
here
.
*****
In regard to the war between the political aisles, I notice that snarky and mean-spirited comments come from both sides of the aisle. It's as true for Obama as is now is for Trump. Many conservatives still despise "Obozo" and his frowning companion "Assquatch," while the progressive side accuses Trump of incest and his wife of turning tricks. That's just how politics work on the sidelines. Only difference is, Trump folks have a much better sense of humor than their progressive counterparts. Take Ajit Pai for example. He's the new head of the FCC. Progressives don't like him, and they're not afraid to say so. Watch how he handles such criticism:
That's not to say all Trump supporters can laugh at their critics. Some can't. They take the criticism seriously, and it makes them feel guilty. Like this steel-worker from Pennsylvania:
*****
In case you don't keep up with the news, there was an election this past Tuesday in Georgia's 6th Congressional district. Here's how it worked out:
Pajamas and hot cocoa, anyone?


*****
Speaking of ominous and droopy-eyed signs, it looks like Gen Z is
breaking for Trump
:
A new national survey by My College Options and the Hispanic Heritage Foundation gathered info from a whopping 50,000 "Generation Z" high school students ages 14 to 18 to gauge their political attitudes on the 2016 election. In what will surely be a surprise to the older generations yelling at Gen Z to get off our lawns, the survey found that a majority identify as Republican.
While all these kids will be able to vote in the 2020 election, let's take first-time voters alone to start. The survey found that 46 percent of the 18-year-olds surveyed voted for Trump; just 31 percent went for Hillary Clinton. Sure, 6 percent said they "would choose not to vote in this election," but just 11 percent went third party.
The survey, which began in September 2016 and continued through the election, found that 73 percent of respondents are engaged or "somewhat engaged" in politics. And among the entire group of first-time voters, the economy was the top issue (44 percent), followed by education (39 percent), gun rights (28 percent) and health care (18 percent). Nearly half (47 percent) said they get their news from social media sites or online news sites.
Here's how Bill Mitchell explains it: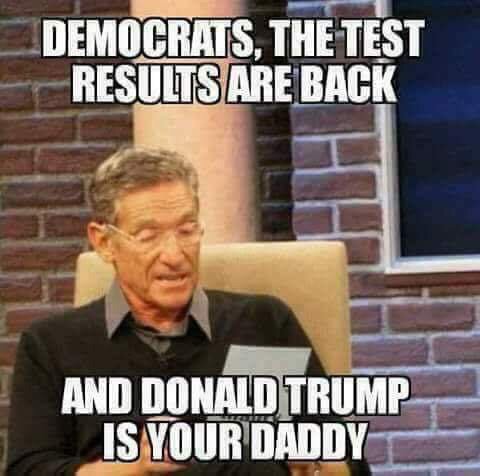 h/t: Last Refuge